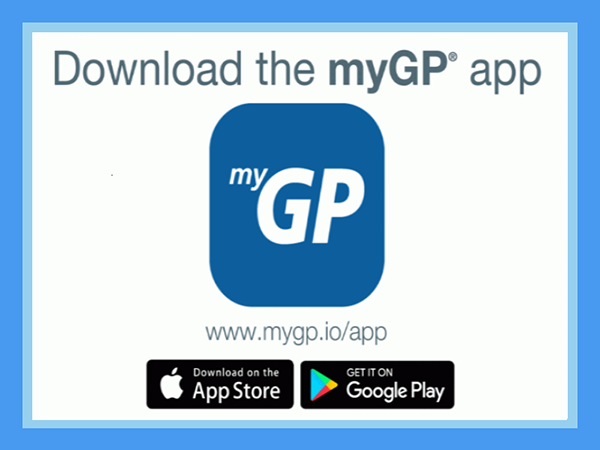 The myGP app is a simple and convenient way to manage you and your loved ones' wellbeing.
Order medical prescriptions from your home
- Skip the pharmacy queues and paperwork. Order prescriptions when it's convenient for you.
Book your doctor's appointments swiftly
- At home, work or play, the myGP app puts your instantly in control of your personal health 24/7. - (Coming soon!)
Check medical records on the go
- With myGP your personal medical records move with you, so you can check them online, anytime.
Take care of your family
- Looking after your children or caring for a loved one? myGP allows you to quickly manage your family's health quickly and easily.
The myGP app is free to download on the Google Play Store/App Store and offers features such as medication reminders and a health tracker which allows you to submit your own health data; for example, a blood pressure reading or current weight.
For further information and help signing up, click here